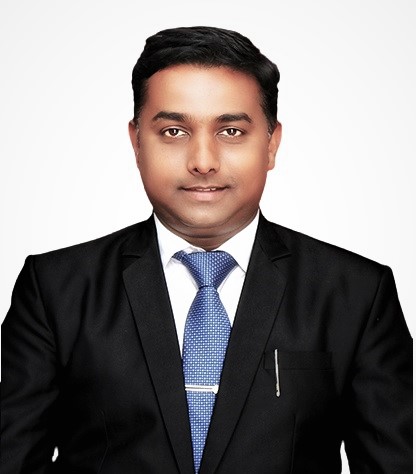 Dr. Jayant S. Ghatge.
M.E. Ph. D (Agricultural Engineering)
Associate Dean,
Faculty of Agricultural Engineering, SE&T,
DYP-ATU, Talsande, Kolhapur (M.S.) India
Mobile : +91 8440085615
E Mail ID : jayantghatge@dyp-atu.org
Dr. Jayant S. Ghatge has 10 Years of experience in Teaching, Research & Extension activities. He had received many prestigious awards like, "Best Engineer Award" by IEI, "Best Young Scientist Award" at International Conference held at Bangkok, Thailand, "International Best Young Faculty Award" by IACRD, "Innovative Young Scientist Award" by Human Service Foundation, Krishithon – 2019 and "Young Engineer Award" by IEI (India) for 2020-21. He is Life Member of Indian Society of Agricultural Engineers (ISAE) & Associate Member of Institution of Engineers (India). He has Published 03 Books with International Publisher, 16 Research Papers in reputed journals & 08 Popular Articles in local newspapers & Magazines. He had attended 06 Workshops, 08 Training Programs & many National and International Conferences. He has guided 24 Students Research projects. He has worked as Faculty Member for Board of Studies (BOS) of Department of Farm Machinery, MPKV, Rahuri (September, 2018 to September, 2021) & Worked as Member, Board of Scrutinize (BOS) for IEI Election (2019-21) for Kolhapur Local Centre. He is working as a Reviewer for the ideas/innovations under the INSPIRE Awards-MANAK by NIF which is statutory body of DST GOI. He had tested near about 90 Agricultural Equipment's & Farm Machineries as a Testing Engineer. Joined as Associate Professor, Faculty of Agricultural Engineering at School of Engineering & Technology, D Y Patil Agriculture & Technical University, Talsande on 01st November 2021.