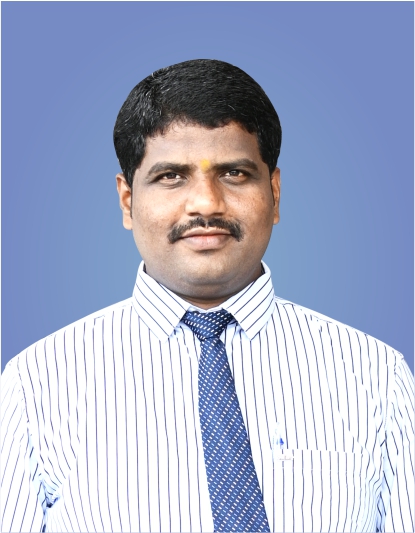 Dr. Sandeep B. Wategaonkar
M.Sc., B. Ed., Ph.D. (Chemistry)
Director R & D (i/c), Associate Dean R & D
Mob: +91 9922448786
E-mail: sandeep.wategaonkarl@dyp-atu.org
Dr.Sandeep Wategaonkar is working as a Research Director and Associate Dean R & D at D. Y. Patil Agriculture and Technical University. He is recognized P.G Teacher and Ph. D. Guide for chemistry at DYP-ATU. He has been working as one of the Experts on the Panel of Quality Assurance and Enhancement in Rudraneel Industries (Agrochemical based company) for 6 years.
He Worked as a Lecturer in chemistry at Sanjay Ghodawat Polytechnic, India (from 2013 to 2022). He also worked as an Assistant professor in chemistry at Rajarambapu Institute of technology from 2010 to 2013. He completed his Ph.D. in Chemistry under the faculty of Science and Technology from Shivaji University, India. His Ph.D. topic is entitled 'Studies on synthesis, properties, and applications of dye-sensitized mixed transition metal oxide thin films. He has published many research articles in reputed journals and represented research in more than 30 national and international conferences and awarded Best Paper Award in International Conference. In recognition of his research work, he has so far been invited as a speaker in many international conferences organized by the countries of America, South Korea, England, Switzerland, Germany, Australia and France.
He is acting as reviewer for various journals of Elsevier, springer, wiley etc.
He experienced in various synthesis methods such as hydrothermal, sol-gel, chemical co-precipitation, dip coating, spin coating, and comprehensive characterization of nanomaterials and their potential applications in different fields. His current research interests include Solar cells and DSSCs. And Recently, He started the research in photocatalysis, a hybrid supercapacitor.