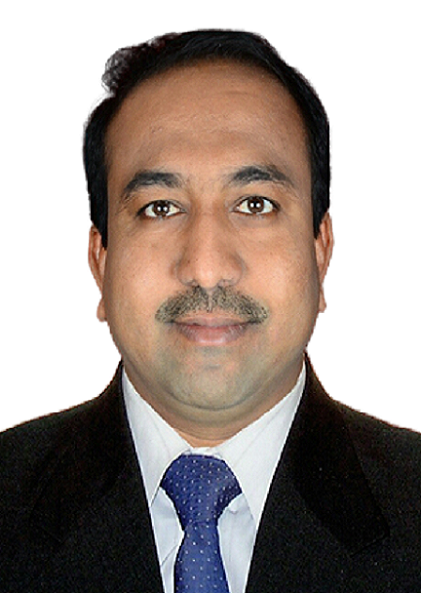 Dr.Vikramsinh Mahadeo Ingale.
M.Tech, Ph. D (Agricultural Process Engineering)
Assistant Professor (Agriculture Engineering)
(D Y Patil Agriculture and Technical University, Talsande Kolhapur)
A person with more than nine years of experience in teaching, research and extension. Received Young Scientist award by Society of Krishi Vigyan and University Merit Scholarship during Ph.D. Programme in 2011-12 at Mahatma Phule Krishi Vidyapeeth, Rahuri. Qualified "Junior Research Fellowship" Examination (JRF) in Agricultural Engineering subject in 2007 conducted by ICAR, New Delhi. Qualified "National Eligibility Test" (NET) conducted by ICAR in major discipline Agricultural Process Engineering. Acted as life member of 5 different professional societies in India. Secured the Ph. D degree from Mahatma Phule Krishi Vidyapeeth, Rahuri during May 2016 with First class. Developed Post harvest technology, Food Engineering and Agricultural Engineering laboratories in different institute. Acted as N.S.S Sub Co-coordinator at Lokmanagal College of Agriculture, Wadala and actively involved in Organization of exhibition on "Wild Vegetables" on auspicious occasion of Agriculture Day (Krishi Din) at COH, Mulde. Organized Cleanliness campaign and Tree Plantation programme at College of Horticulture, Mulde campus. Actively involved in Farmers trainings, field visits and demonstrations organized. Published 03 Books with International Publisher, 10 Full length paper in reputed journals, presented 3 Full length paper in National and International Conferences, Published 17 abstracts in different State, National conference and International seminars, 03 Popular Articles in different magazines. Attended 04 Workshops, 3 International conferences and 5 Seminars. Worked as an Evaluator for Semester End Examination at College of Agriculture, Pune conducted by MCAER, Pune. Member of different committee, acting as Examination In-charge, Acted as student's counselor in different institute. Successfully completed 21 days' winter school training at ICAR- Central Institute of Post-Harvest Engineering and Technology Ludhiana. Three graduate students have completed their project, under the guidance/supervision. Externally evaluated thesis of two post graduate students.